Hey all of our Fellow Readers of Sanctuary's Finest!
We're going to start a Hot Seat Day sort of thing, where we're taking the Getting to our Readers into more depth, where we'd spot light one of our readers each month and we get to grill them with questions that will surely toast their buns! =) In an effort to get a closer relationship with our readers...(that includes ALL OF YOU LURKERS TOO) =)
Our first
victim
reader that we'll shower all the attention on is Imaginary Origin's Mailyn...
So ladies, today is Mailyn's day, let's shower her with attention and question, you guys get to ask WHATEVER question you want to know about her, let's grill her good!
HAPPY HOT SEAT DAY MAILYN!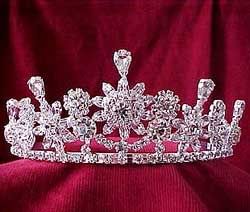 Put on your tiara sweets and let the good times roll...
Hugs,
The ladies of Sanctuary's Finest.
Labels: Other Goodies
---------------------------------------------